Oak Creek Open Space Assessment and Management Plan

The Oak Creek Open Space Assessment and Management Plan was developed in partnership with the City of Albany for the purpose of understanding environmental and cultural resources of the site, and planning ways to enhance, restore and conserve those resources for future generations. The Calapooia Watershed Council received an Oregon Watershed Enhancement Board (OWEB) grant in 2014 to: conduct preliminary monitoring and data gathering; work with a technical advisory committee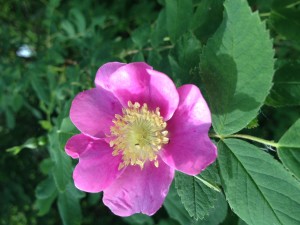 to examine and refine results; conduct community outreach to share results and cooperatively develop management measures for the 233 acre Oak Creek Open Space.
We met with local residents in June, 2015, to discuss assessment findings and integrate the local community's values and uses of the Oak Creek Open Space.
Oak Creek Open Space Assessment and Management Plan
If you have any questions please contact us.
Executive Summary
In summary, the assessment found:
The area has exceptional habitat potential for avian and bat fauna because of its proximity to waterways, location, size, and continuity with other landscape and habitat features.  A relatively large number of bird and bat species were detected using or potentially using the area.
Vegetation includes both high value native components, such as oak woodland and decrepit older trees used by native wildlife, and a moderate amount of invasive species.   High priority invasive species, such as yellow flag iris and false brome should be treated as soon as possible.
Opportunity exists for converting existing cover to potential vegetation cover with increased habitat value in parts of the site.
Wetlands have relatively high scores for many wetland functions and values, particularly in the areas of water quality, fish and wildlife habitat, and in public use and recognition.  Wetland ecological condition is somewhat compromised due to the prevalence of invasive and non-native vegetation in wetland areas.
Water quality is good to poor in Oak Creek, but Oak Creek water quality data is limited. The Calapooia River is currently managed for Total Maximum Daily Load reductions of temperature and bacteria.
Aquatic habitat in the lower Calapooia has been altered overtime by development but maintains a good amount of high quality fish habitat.
Education and engagement opportunities exist for youth ad community members including interpretive signs, ecological education events for residents, volunteer stewardship projects, and student field trips.
Recreation, such as walking and bird watching and other low-impact activities, will be promoted. Dogs and cats should be controlled during nesting seasons in order to conserve ground nesting birds, and pet waste properly disposed.